Board & Advisors
Tom Bremer
Tom Bremer was born in Cincinatti and grew up in California. He has a B.A. from St. Mary's College and an M.A. in Creative Writing from Colorado State University. He lives in Portland, Oregon, where he was co-founder of the Portland Poetry Festival in 1973 and a charter member of the board of the Oregon Writers' Workshop. Now retired from many years of teaching English, he is the author of three collections of poetry, Par Amour (1986); A Bird That Changes Trees, which was a finalist for the Oregon Book Award in 1988; and Just Once (2001).
Gerald Costanzo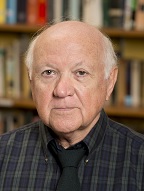 Gerald Costanzo is an American poet and publisher who has been on the faculty of the creative writing program at Carnegie Mellon University in Pittsburgh, Pennsylvania, since 1970. He has published more than three hundred poems, articles about poetry, and literary essays, as well as his own poetry collections and four edited anthologies. His most recent collection of poetry, Regular Haunts: New and Previous Poems was published in 2018 (Ted Kooser Contemporary Poetry). He has been the recipient of National Endowment for the Arts Creative Writing Fellowships, Pushcart Prizes, a Pennsylvania Council on the Arts Writing Fellowship, and an Editorial Fellowship from the Coordinating Council of Literary Magazines. He founded both Carnegie Mellon University Press (as Three Rivers Press in 1972) and Three Rivers Poetry Journal (in 1973). He has directed the Press, a leading publisher of contemporary poetry, for more than 35 years. Costanzo is a graduate of Harvard University and of The Writing Seminars at Johns Hopkins University.
Barbara Drake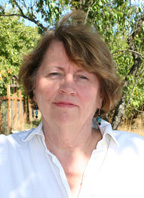 Barbara Drake is the author of numerous books of poetry, mostly recently The Road to Lilac Hill: Poems of Time, Place, and Memory (2018) and Driving One Hundred (2009), both published by Windfall Press. Her memoirs include Morning Light: Wildflowers, Night Skies, and Other Ordinary Joys of Oregon Country Life (2014) and Peace at Heart: an Oregon Country Life, which was a 1999 Oregon Book Award Finalist. Her widely used college textbook, Writing Poetry, has been in print since 1983. She earned her MFA from the University of Oregon and taught at Michigan State University before returning to Oregon to teach at Linfield College from 1983 to 2007. Now officially retired, Drake enjoys teaching workshops and occasional classes as well as frequently giving readings. The author lives on a small Yamhill County farm with her husband and their two border collies.
Bob Kreider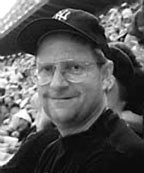 Bob Kreider is a tax accountant who has been following Mountain Writers since 1988. He has served as Treasurer of its Board of Directors and volunteered as an assistant in the offices since 2005. During the tax season he volunteers his services for AARP, assisting seniors with tax preparation. An avid sports fan and fisherman, he is married, with two grown children and two grandsons. In his spare time, Bob plays hardball and reads the odd book.
Sandra Williams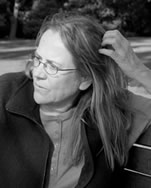 Sandra Williams began work with Mountain Writers Series in 1973 at Mt. Hood Community College in Gresham, Oregon, where she taught until her retirement in 2001. In her capacity as director of Mountain Writers Series, she has coordinated Northwest Regional Residencies, which have brought hundreds of authors to the region for literary events at high schools, colleges, and community arts centers. In 1990, the Oregon Institute of Literary Arts presented her with the Stewart H. Holbrook Award for significant contribution toward the advancement of literary life in Oregon. Also a published poet, she was awarded an Oregon Institute of Literary Arts Poetry Fellowship in 1991. Her collection of poems, Detours, published in 1995, was nominated for an Oregon Book Award in Poetry.
ADVISORY BOARD MEMBERS
Maggie Anderson
Maggie Anderson attended West Virginia Wesleyan College from 1966–68 and earned a bachelor's degree in English, with high honors, from West Virginia University in 1970. Her M.A. in English (Creative Writing) in 1973 and an M.S.W. in 1977 were also from WVU. She served as visiting writer at several universities, including the University of Pittsburgh, the University of Oregon, Pennsylvania State University, Hamilton College, and West Virginia University.
In 1989, Anderson began teaching creative writing at Kent State University and was appointed coordinator of the Wick Poetry Program in 1992. In 2004, when the Wick Poetry Program celebrated its 20th anniversary and received a $2 million endowment to create the Wick Poetry Center in the College of Arts and Sciences, Anderson was named director. Anderson was on the founding committee of the Northeast Ohio Master of Fine Arts in Creative Writing and served as Kent State University's Campus Coordinator for the NEOMFA from 2003–2006 and as Director of the Northeast Ohio MFA Consortium from 2006-2009. Upon her retirement from KSU in 2009, the Maggie Anderson Endowment Fund was established in her honor. The Fund aims to assist talented writing students at the university with writing-related travel expenses.
Anderson is the author of several poetry collections, the most recent of which is Windfall: New and Selected Poems (University of Pittsburgh Press, 2000), and the founder and editor of the Wick Poetry First Book Series and the Wick Poetry Chapbook Series for Ohio Poets (Kent State University Press, 1993–2011). In 1971 she co-founded Trellis, a poetry journal, with Winston Fuller and Irene McKinney, and served as editor until 1981.
Anderson's awards and honors include two fellowships in poetry from the National Endowment for the Arts and grants from the Ohio Arts Council and the MacDowell Colony, including an Isabella Gardner Fellowship. In 2004, Emory and Henry College in Virginia honored her at their 23rd annual Appalachian Literary Festival, and Kent State University honored her with a Distinguished Scholar Award. In 2003, she received the Helen and Laura Kraut Memorial Ohioana Poetry Award from the Ohioana Library Association. In 2002, the KSU Alumni Association awarded her one of just three University Distinguished Teaching Awards.
Yusef Komunyakaa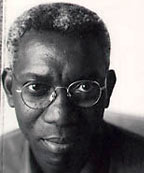 In 1947, Yusef Komunyakaa was born in Bogalusa, Louisiana, where he was raised during the beginning of the Civil Rights movement. He served in the United States Army from 1969 to 1970 as a correspondent, and as managing editor of the Southern Cross during the Vietnam war, earning him a Bronze Star.
He began writing poetry in 1973, and received his bachelor's degree from the University of Colorado Springs in 1975. His first book of poems, Dedications & Other Darkhorses, was published in 1977, followed by Lost in the Bonewheel Factory in 1979. During this time, he earned his MA and MFA in creative writing from Colorado State University and the University of California, Irvine, respectively.
Komunyakaa first received wide recognition following the 1984 publication of Copacetic. He followed the book with two others: I Apologize for the Eyes in My Head (1986), winner of the San Francisco Poetry Center Award; and Dien Cai Dau (1988), which won The Dark Room Poetry Prize. Since then, he has published several books of poems, including The Chameleon Couch (Farrar, Straus and Giroux, 2011); Warhorses (2008); Taboo: The Wishbone Trilogy, Part 1; Pleasure Dome: New & Collected Poems, 1975-1999 (2001); Talking Dirty to the Gods(2000); Thieves of Paradise (1998), which was a finalist for the National Book Critics Circle Award; Neon Vernacular: New & Selected Poems 1977-1989 (1994), for which he received the Pulitzer Prize and the Kingsley Tufts Poetry Award; and Magic City (1992).
Komunyakaa's prose is collected in Blues Notes: Essays, Interviews & Commentaries (University of Michigan Press, 2000). He also co-edited The Jazz Poetry Anthology (with J. A. Sascha Feinstein, 1991), co-translated The Insomnia of Fire by Nguyen Quang Thieu (with Martha Collins, 1995), and served as guest editor for The Best of American Poetry 2003. He has also written dramatic works, including Gilgamesh: A Verse Play (Wesleyan University Press, 2006), and Slip Knot, a libretto in collaboration with composer T. J. Anderson and commissioned by Northwestern University.
Komunyakaa is the recipient of the 2011 Wallace Stevens Award. His other honors include the William Faulkner Prize from the Université de Rennes, the Thomas Forcade Award, the Hanes Poetry Prize, fellowships from the Fine Arts Work Center in Provincetown, the Louisiana Arts Council, and the National Endowment for the Arts.
He was elected a Chancellor of The Academy of American Poets in 1999. He has taught at University of New Orleans, Indiana University, as a professor in the Council of Humanities and Creative Writing Program at Princeton University. He lives in New York City where he is currently Distinguished Senior Poet in New York University's graduate creative writing program.
Robert W. Nunn
Robert W. Nunn, currently with Sussman Shank LLP, has over 30 years of handling business issues, serving as counsel to such primary clients as software companies, equipment manufacturers, nonprofit organizations and family business. A member of the founding board of Mountain Writers Series, he continues to serve the organization as advisor and general counsel. Mr. Nunn is a trustee for Willamette University and over the years has served as a member or director of many civic organizations. He education includes degrees from Willamette University (BS), Northeastern University in Boston (MS/MBA), and University of Oregon School of Law (JD).
Robert Wrigley


Robert Wrigley's books include Moon In a Mason Jar (University of Illinois, 1986); What My Father Believed (Illinois, 1991); In the Bank of Beautiful Sins (Penguin, 1995) winner of the San Francisco Poetry Center Book Award; Reign of Snakes (Penguin, 1999), winner of the Kingsley Tufts Award; Lives of the Animals (Penguin, 2003), winner of the Poets' Prize; Earthly Meditations: New and Selected Poems (Penguin, 2006); Beautiful Country (Penguin, 2010); The Chuch of Omnivorous Light: Poems New and Selected (Bloodaxe Book, UK, 2013); and Anatomy of Melancholy & Other Poems (Penguin, 2013). He is the recipient of two fellowships from the National Endowment for the Arts, as well as a fellowship from the John Simon Guggenheim Memorial Foundation. Among his other awards are the J. Howard and Barbara M. J. Wood Prize; and six Pushcart Prizes. Now retired from his position with the MFA program in creative writing at the Unviersity of Idaho, he lives with his wife, the writer Kim Barnes, near Moscow, Idaho.
Remembering
Past Board Members and Advisors
Donald Hall (1928 - 2018)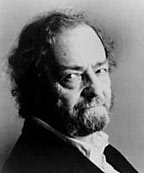 Donald Hall was born in New Haven, Connecticut, in 1928. He began writing as an adolescent and attended the Bread Loaf Writers' Conference at the age of sixteen—the same year he had his first work published. He earned a B.A. from Harvard in 1951 and a B. Litt. from Oxford in 1953.
Donald Hall has published numerous books of poetry, most recently White Apples and the Taste of Stone: Selected Poems 1946-2006 (Houghton Mifflin, 2006); The Painted Bed (2002) andWithout: Poems (1998), which was published on the third anniversary of his wife and fellow poet Jane Kenyon's death from leukemia. Other notable collections include The One Day (1988), which won the National Book Critics Circle Award, theLos Angeles Times Book Prize, and a Pulitzer Prize nomination;The Happy Man (1986), which won the Lenore Marshall Poetry Prize; and Exiles and Marriages (1955), which was the Academy's Lamont Poetry Selection for 1956.
Besides poetry, Donald Hall has written books on baseball, the sculptor Henry Moore, and the poet Marianne Moore. He is also the author of children's books, including Ox-Cart Man (1979), which won the Caldecott Medal; short stories, including Willow Temple: New and Selected Stories (Houghton Mifflin, 2003); and plays. He has also published several autobiographical works, such as The Best Day The Worst Day: Life with Jane Kenyon (2005) and Life Work (1993), which won the New England Book award for nonfiction.
Hall has edited more than two dozen textbooks and anthologies, including The Oxford Book of Children's Verse in America (1990), The Oxford Book of American Literary Anecdotes (1981), New Poets of England and America (with Robert Pack and Louis Simpson, 1957), and Contemporary American Poetry (1962; revised 1972). He served as poetry editor of The Paris Review from 1953 to 1962, and as a member of editorial board for poetry at Wesleyan University Press from 1958 to 1964.
His honors include two Guggenheim fellowships, the Poetry Society of America's Robert Frost Silver medal, a Lifetime Achievement award from the New Hampshire Writers and Publisher Project, and the Ruth Lilly Prize for poetry. Hall also served as Poet Laureate of New Hampshire from 1984 to 1989. In the June 2006, Hall was appointed the Library of Congress's fourteenth Poet Laureate Consultant in Poetry.
Judith Root (1939 - 2020)
Judith Root's first collection of poems Weaving the Sheets was published by Abattoir Editions (University of Nebraska at Omaha) and reprinted by Carnegie Mellon University Press. Most recently, Free Will and the River (Limberlost Press) was completed with the assistance of a fellowship from the Idaho Council on the Arts. Her poems, stories and reviews have appeared in Poetry, The Nation, The New Republic, American Poetry Review, Three Rivers Poetry Journal, Commonweal, Paris Review and others. She has taught at colleges and universities across the country: Minnesota, Texas, Iowa, North Carolina, Missouri, Idaho, California. She now lives in Portland, Oregon.
Peter Sears (1937 - 2017)
Peter Sears, who served a two-year term as Oregon Poet Laureate from 2014 - 2016, published five full-length poetry collections, among them Small Talk: New and Selected Poems; Tour; The Brink, which received the Gibbs-Smith poetry prize and the Western States Book Award for Poetry; and Green Diver; as well as a number of poetry chapbooks. He also published two books on teaching writing, Secret Writing, and I'm Gonna Bake Me a Rainbow Poem. A graduate of Yale and the Iowa Writers Workshop, Sears taught at Reed College, Pacific's low-residency MFA program, and in numerous community-based programs, including Mountain Writers Series year-round writing workshops. He served as Dean of Students at Bard College and the community services coordinator for the Oregon Arts Commission. Sears was the founder of the Oregon Literary Coalition and co-founder of Friends of William Stafford and Cloudbank Books. He also served on the board of advisors for Fishtrap.

Ron Talney (1936 - 2019)
Ron Talney was born in British Columbia but lived most of his life in Oregon. He served as an attorney retired from a private non-profit legal aid program that provides free legal representation to low-income clients. He published four books of poems, The Anxious Ground, The Quietness that is our Name, A Secret Weeping of Stones, New and Selected Poems, and The Broken World, as part of the William Stafford Chapbook Series and published by Stone City Press. He was also the editor of Stone City I, an anthology of Oregon Poets, published by Stone City Press.